05 Predominant Blockchain Technology Trends To Watch In 2023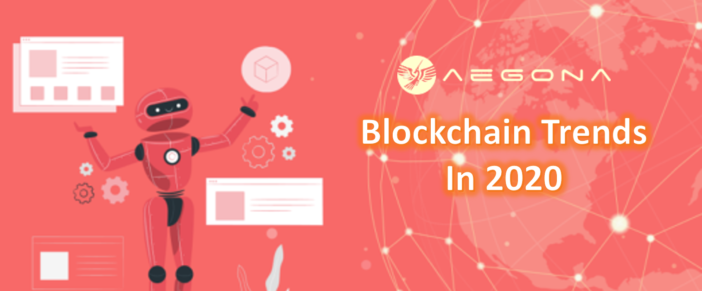 Blockchain trends in 2023: the blockchain technology, also termed as distributed ledger technology (dlt), enables secure transaction over a distributed network. Let's learn about 05 predominant blockchain technology trends to watch in 2020 via our article
The blockchain technology eliminates the need for third-party verifications since all the parties share the ledgers over the distributed system. According to a recent survey, by the end of 2018, 74% of companies affirm that they already have a compelling business case for blockchain technology and 34% of them already initiated a blockchain deployment. The enhancement in the use of blockchain technology results in the arrival of new blockchain trends every year.
The innovation specialist like IBM, Oracle, and Amazon, have blockchain related administrations. Diverse organizations are experimenting with the blockchain technology by building up the primary use cases and proof of idea for the technology. As the demand for blockchain technology is increasing day by day, the global blockchain technology market is assumed to reach up to USD 16.82 billion by 2026.
HAVE A LOOK AT SOME OF THE MOST PREDOMINANT BLOCKCHAIN TRENDS TO WATCH OUT IN 2022
1. FEDERATED BLOCKCHAIN
Federated Blockchain is a blockchain trend that is an advanced form of the basic blockchain model, and it is ideal for many specific use-cases. According to many experts, the usage of federated blockchain will rise as it provides private blockchain development with a more customizable outlook.
Although Federated blockchain is quite similar to Private Blockchain technology, there are a couple of remarkable differences that make it unique. For example, in federated blockchain instead of one organization, there are multiple authorities to control the pre-selected nodes of the blockchain. This selected group of nodes validates the block which helps the further processing of the transactions.
Volton, a project powered by R3 and CryptoBLK, gets its tech support from Microsoft's Azure, a cloud platform, is an excellent example of Federated Blockchain. In this project Voltron, twelve banks like HSBC, BBVA, U.S Bank, SEB, BNP Paribas, Scotiabank, Natwest, Mizuho, Intesa Sanpaolo, Bangkok Bank, ING, and CTBC bank, are coming together under the same network. Voltron is using R3's blockchain technology for digitizing all official documentation. Voltron project is using Corda platform and the decentralized nature to create a federated platform.
Use Cases Of Federated Blockchain
Supply Chain Management
Insurance Claims
Organization Records Security
Financial Services
Multiparty Aggression
2. BLOCKCHAIN AS A SERVICE (BAAS)
Blockchain As A Service is a new blockchain technology that is currently integrated by some startups as well as enterprises. Blockchain As A Service is a cloud-based service which facilitates the users to develop their digital products by working with blockchain. These digital products may be applications, smart contracts, or even other services that can work without any setup of the complete blockchain-based infrastructure.
The tech giants like Amazon manages Blockchain development services that makes it easy to create and manage scalable blockchain networks. In Nov 2018, Amazon announced a blockchain service, Amazon QLDB. It is an immutable, transparent, and cryptographically verifiable ledger for an app that needs a trusted, central authority to provide a permanent and complete record of transactions.
✓  Use Cases Of Blockchain As A Service (BaaS)
Performance Contracts
Resource Sharing
Single Window
Contract Execution
Document origin Tracking
3. STABLE COINS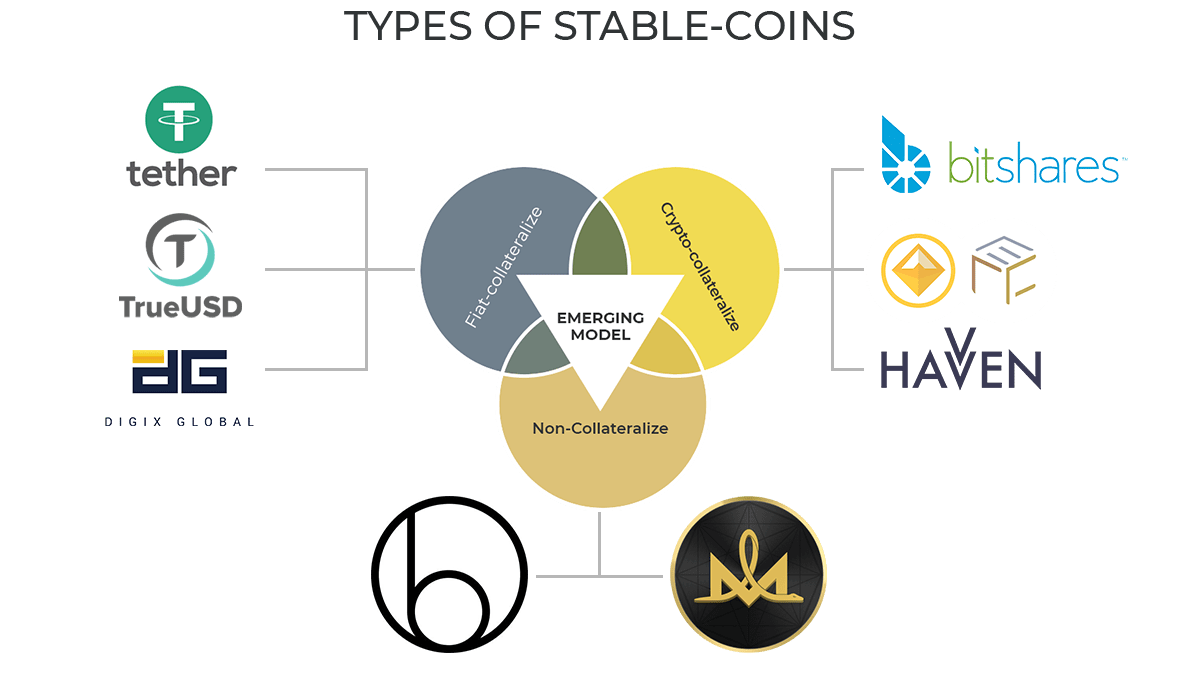 Cryptocurrencies, the siding products of blockchain technology, are either tied to the price of a commodity or the operation of an algorithm. The stable coins are valuable for exchange operators, exchange users, and the cryptocurrency market as a whole.
As of now, these coins are in their initial phase, but it has been predicted that 2019 would be the year when the blockchain stable coins will achieve their all-time highs.
The State of Stablecoins report took a detailed look for the first time at the trade-offs, strengths, and concerns associated with all 57 active stablecoins. The statistics of it is shown in the image below-
Use Cases Of Stable Coins
Global Currency
Decentralized Financial Services
Create Stability In Cryptocurrency
Streamline Recurring & P2P Payments
4. SECURITY TOKENS
Two years ago, ICOs were the talk of the town, and now STOs have replaced it. There are many reasons why security tokens by blockchain are going to be one of the top blockchain trends.
For instance, almost 50 percent of the ICOs turns out to be a scam which automatically affects the trust of the investors. This is why Security Token Offering, i.e., STO are emerging in the field of technology.
Use Cases Of Security Tokens
Investment Banks
Money Exchange
Media
Development
5. HYBRID BLOCKCHAIN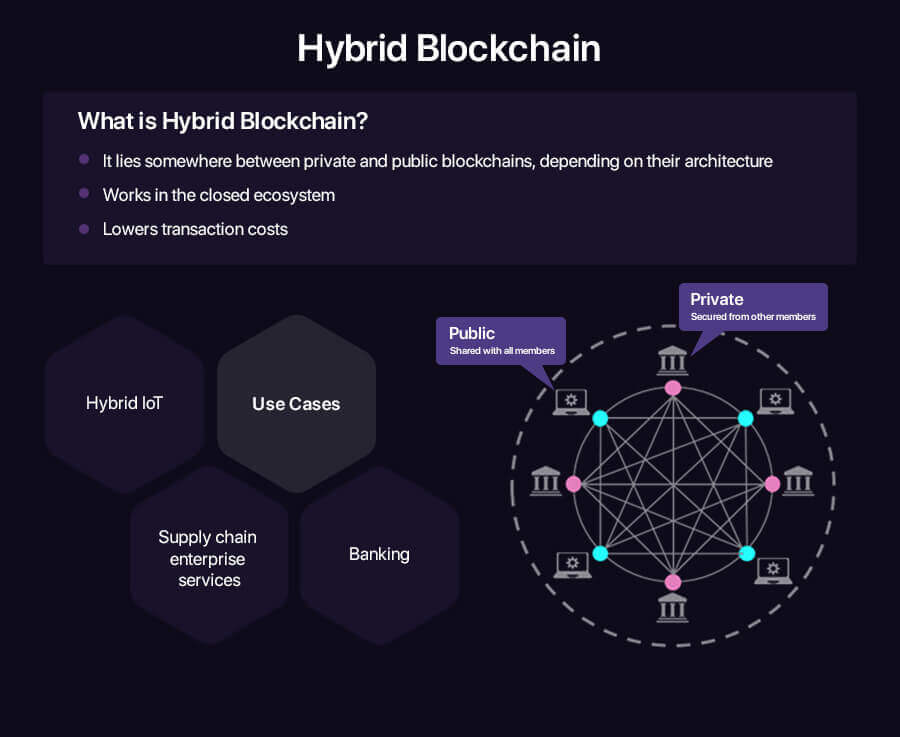 Hybrid blockchain can be defined merely as the blockchain that endeavors to use the most appropriate part of the public as well as the private blockchain solutions. For instance, the government cannot just entirely become decentralized by using public blockchain.
They also cannot use only private blockchain in some of their services as they need to interact with the people. In such situations, the Hybrid blockchain provides an ideal solution by providing a customizable solution. It makes proper use of what blockchain has to offer such as integrity, transparency, and security.
XinFin One of the leading hybrid blockchain platform developed a unique network for Ramco Systems for managing supply chain logistics.
Use Case Of Hybrid Blockchain
Banking
Supply chain enterprise services
Hybrid IoT
WHY CHOOSE AEGONA FOR BLOCKCHAIN SOLUTIONS IN VIETNAM?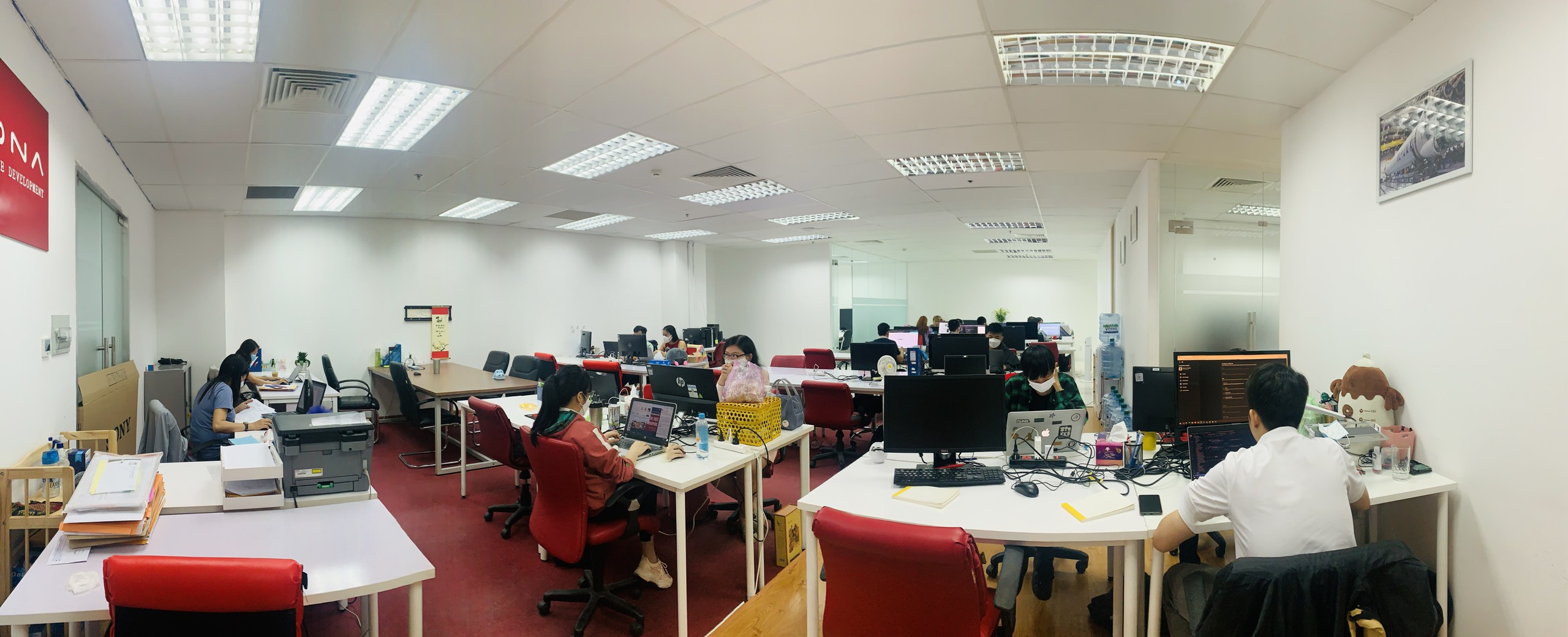 Our team of experts in this field has unrivalled technical expertise in blockchain development and can act as an advisor whenever needed.
We understand that time is very precious and put out best effort to efficiently integrate with your resources to develop quick solutions to reach your goals.
Once you offer your project to us, you will be assigned a project manager who will keep you updated about the proceedings of the projects at regular intervals.
We work with you to find the best solution that fits your exact business needs, so that you can not only stay in the race, but also remain ahead of your competitors.
Our team members are familiar with the latest security threats and can develop Smart and secured codes in general.
Take 30 seconds to fill out our form so that we can learn more about you and your project - leave us a message via:
Email: [email protected]
Phone: (+84) 28 71092939    |   Hotline: (+84) 933 848989
Website: www.aegona.com
Fanpage: Aegona Ltd
Address: Floor 4th QTSC Building 9, Quang Trung Software City, District 12, Ho Chi Minh City, Viet Nam

connect with us
THERE'RE SEVERAL WAYS TO CONNECT WITH US