Software Outsourcing Services For Efficiency In Vietnam – Microsoft Development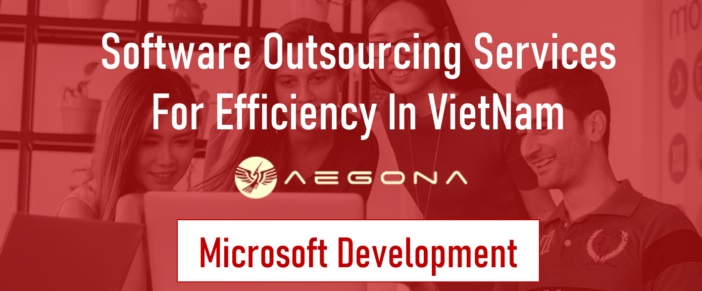 Aegona - software outsourcing services for efficiency in Vietnam. contact us today & discuss, how we can develop a mutually beneficial and long-term relationship
This involvement of an outside source is known as software outsourcing development. The outsourced programmer then handles all the problems that the company faces related to the software of company and makes sure that the daily tasks are done smoothly
With the extra help of the programmer, any custom software development company employees and owners can easily focus on the other complicated tasks of the company
The software developers help the company to set up a standard and maintain it. Another reason behind the trend of outsourced programmers is the deduction of the cost of the company for software development. In some places, outsourced customer service software developers charge very high for working on projects. Therefore, many companies send their projects abroad to reduce costs and Vietnam is the best choice for IT outsourcing Service
Outsourced software programmers of a Microsoft app Development Company in Vietnam will help to re-organize the entire company and help the employees to work effectively. The various ways outsourced software services help companies to grow efficiency are listed below
1. COST-EFFICIENCY
The basic benefit that your company gains from software outsourcing services in Vietnam are the deduction of cost. Every company looks for various ways to reduce their expenses which automatically helps them to develop their business. However, hiring a cheap programmer is not always a viable option. Before choosing outsourced customer service, one has to choose between the qualities and deliverability of services. The deduction of the expenses of equipment and other gadgets is a huge save for the company.
2. MALLEABILITY
According to Microsoft app Development, the best thing about the outsourced services is that the companies can hire them only for a certain period. This saves the company from paying them for long term employment. The medium-sized company owners hire the programmers only during the time of crisis or for particular projects. Therefore, it is cheaper to hire a programmer since they last for a certain project or season. Thus, it increases the flexibility in the company.
3. NEW TALENTS
The outsourcing software services in Vietnam help your company to experience and expose new talents in the industry. The developers from Vietnam when hires, helps the companies to know the entire process and the way they work to make it efficient by implementing new ideas to the projects.
4. KEEP THE FOCUS ON THE BUSINESS PROCEDURES
The best possible advantage the outsourced professionals in Vietnam provide to any company is to take over the responsibility of software development for certain period of time while the other employees and the business owners focus on the complex works required to run the company. The various works required for a company to run are managing contents, customer services, marketing and branding the company. All these tasks require special attention. The software outsourcing services provide the company the time to focus on the procedures.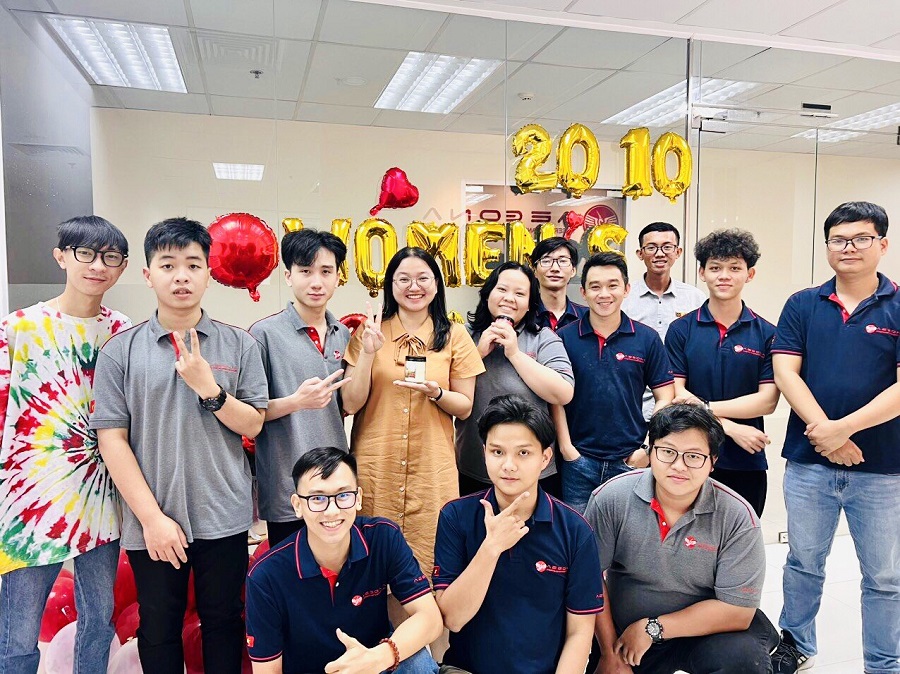 Aegona is an IT service company based in Ho Chi Minh city, VietNam. At Aegona they provide Software Development, Software Testing, Automation Testing and Software Maintenance services for North America, Japan, Singapore and VietNam
Aegona serves reliable Microsoft Development and software development services. Hire Microsoft .NET MVC software developers that are well trained and specialize in .NET website development and best in class outcomes. As a top outsourcing Microsoft .NET web and software application development company, we guarantee you serve the fully customize according to your requirements and advancement
Conclusion
Nowadays, almost every company prefers to hire software outsourced services for efficiency in their company. Microsoft development services suggest that the main reason is cost reduction and efficiency of the company. However, before hiring a third party professional to work for the company it is important to check their previous works and the quality of the services they provide
To hire a team of qualified software developers, reach out to Aegona. We are an experienced team of React developers that help businesses in fintech, property management, education, and other domains build functional and scalable Microsoft based products
Read more: 
TOP 05 SOFTWARE OUTSOURCING COMPANIES IN VIETNAM 2023
We hope you can find the best partner for your business. Take a look at our portfolio to see the full range of projects our professionals have tackled. To discuss your idea — leave us a message via:
Email: [email protected]
Hotline: +84 28 71092939    |   +84 933 848989
Website: www.aegona.com 
Fanpage: Aegona Ltd
Address: Floor 4th QTSC Building 9, Quang Trung Software City, District 12, Ho Chi Minh City, Viet Nam

connect with us
THERE'RE SEVERAL WAYS TO CONNECT WITH US