E-Learning Systems Trends That Will Emerge After Covid-19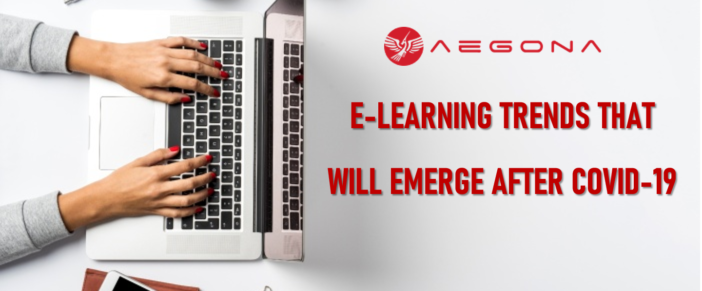 Online learning platform is the best solution that is being applied today and e-learning trends that will emerge after covid-19 pandemic
Amidst this situation, there are numerous ways that people of each country have adopted to keep the learning environment going smoothly with the use of technology and online tools available. The companies that have turned out to be the most helpful are the online learning apps startups and established e-learning platforms. A number of successful e-learning platforms with feature-driven development are released by mobile application development companies across the globe.
These platforms are doing their best to provide resources to the students for keeping their educational journey going and adding more to their knowledge in all possible ways, whether it is video lectures, e-books, or audiobooks. Again, online learning apps startups are creating a bridge between the students and the teachers as well in some countries by allowing teachers to upload their video lectures and make it available for the students to learn.
IMPACTS OF COVID-19 
When you talk about impact, singularly everyone is affected in a totally different way, whether it is teachers, students, parents or the entire education system.
ON STUDENTS
Students are affected in n number of ways, and immediate measures are needed to structure up the education system again. Firstly, students are solely deprived of their development opportunities, both academically and physically. When it comes to considerably underprivileged kids, they cannot afford self e-learning solutions and their mental growth witnesses a sudden pause. There are kids who even rely on meals for their schools and when the school is shut their physical health is also affected.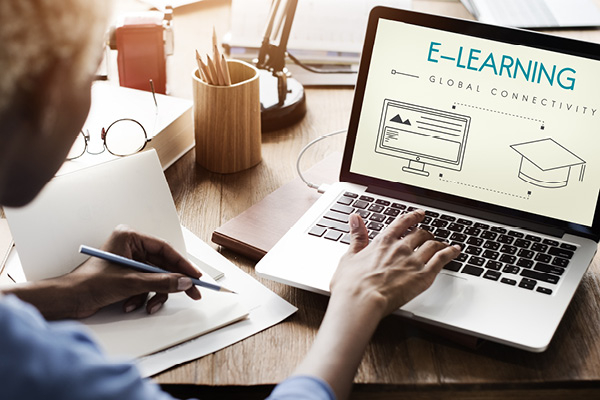 ON PARENTS
The most stressful part is for the parents, they are doubtful, stressed, and most importantly worried about their child's future. In the absence of schools, they have to manage a learning environment for their child and provide enough resources to keep their child's education going. Some parents can do it efficiently, but this is not true for most parents due to a variety of reasons. For instance, not all parents have access to e-learning solutions, resources, or any other means and thus struggle in giving their child the knowledge they need. Parents have a big economic challenge as there is wage-loss and providing e-learning solutions can turn out to be an issue for them, considering the pandemic situation.
ON TEACHERS
Teachers get confused, frustrated, and have no clue as to how are they going to manage their teaching process smoothly. The schools are closed and that too for an unknown duration of time, the teachers are struggling to figure out ways to maintain their connection with the students and give them all the support they need. The jump from normal schooling to distance learning is toughest for the teachers making them tad confused and leads to dropouts by the teachers too. Teachers face economic issues, struggle in adopting the e-learning tools, and still need to figure out ways to be reachable to their students.
ON SYSTEM
The entire education system is at a halt and all the institutions and the government are busy figuring out solutions to build the system back. The first thing needed is the creation of a distance learning platform through which the students and teachers can be connected. The next thing is to make it economical and feasible for the students as well as teachers, as not everyone can manage economically. Another thing is maintaining the system that is created which needs constant monitoring and consideration of the situation of the parents as well as the teachers and correction of flaws in the system. Thus, there is a big challenge that poses in terms of transferring the education system from the classrooms to e-learning portals.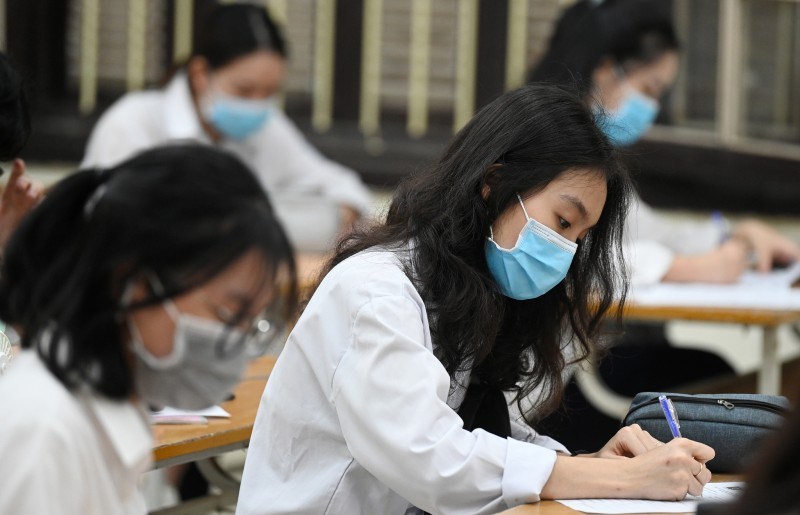 E-learning trends that will emerge after covid-19
When the lockdowns began and everything went into a sudden pause zone, the schools, colleges, and educational institutions went into a closure for an unknown period. However, private schools or institutions that could afford e-learning solutions made their best efforts to keep the learning system on-going. But again, government schools due to lack of e-learning solutions stepped at a halt.
So, here are some e-learning trends that will surely emerge after and during the COVID-19 pandemic.
Government to devise open-source digital learning solutions for ensuring the continuity of education for all the students. An online portal that can effectively connect teachers and students along with reliable and accessible learning solutions.
Mobile-based learning models will be adopted, seeing the current scenario where even the most underprivileged and marginalized people have access to mobile internet.
Crafting strategies for the higher education sector, where the higher studies are much more affected and there is a considerable amount of adverse effect on research projects, placements, internship programs, job opportunities, and more.
Establishment of quality education to all the students by constant improvements in the edtech platforms developed for e-learning. Another thing that will be required is seamless integration for a single system for all the students.
Online learning apps startup will take over the traditional learning methods and increase the students' knowledge remotely.
Apart from the traditional education system being brought to distance learning, students should have an option for other courses of their interest as well, viz. Yoga, art, painting, dance, etc.
There will be an addition of life-skills for the students to cultivate adaptability and skills to pass through such pandemics with more strength and power.
CONCLUSION
Thus, COVID-19 will give rise to the online learning apps startups to conquer the education system by empowering the coming generations with the power of remote education and learning.
Aegona is leading of IT service & software development company in Vietnam. We are mobile application development company working for this cause and have developed mobile applications that can give complete assistance to students for the resources. So, the COVID-19 pandemic has brought together students, teachers, and parents with unified learning platforms and soon the education system will be built stronger.
Take 30 seconds to fill out our form so that we can learn more about you and your project - leave us a message via:
Email: [email protected]
Phone: (+84) 28 71092939    |   Hotline: (+84) 933 848989
Website: www.aegona.com
Fanpage: Aegona Ltd
Address: Floor 4th QTSC Building 9, Quang Trung Software City, District 12, Ho Chi Minh City, Viet Nam

connect with us
THERE'RE SEVERAL WAYS TO CONNECT WITH US