Offshore Software Development Outsourcing Company In Vietnam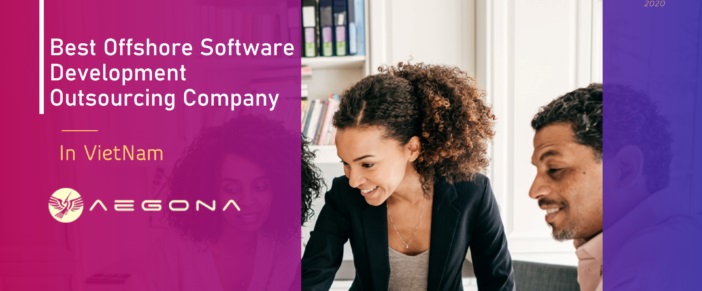 Aegona - IT Service & Software Development Company. we have continually evolved over the past years to reach to the forefront of being a leading offshore software outsourcing company in VietNam.
TOP SOFTWARE OUTSOURCING COMPANY | WEB DEVELOPMENT, CUSTOM MOBILE APP DEVELOPMENT, QA QC SERVICES, UI/UX DESIGN, IT & BPO SOLUTIONS, DMS SYSTEM...
Offshore Software Development is outsourcing tasks to a third-party software agency or developers. In offshore software development many services including like web development, web app development, mobile app development
Offshore development is Less costly due to the lower cost of living and also No training, no administration needs, So Here we provide you the world's best and top class offshore software development company from Vietnam
✓  Top outsourcing destinations
The global economy and communication channels allow us to hire highly skilled offshore software engineers worldwide. According to various sources, Ukraine in Eastern Europe, Poland in Central Europe, Argentina in South America, and Vietnam in Southeast Asian are the top outsourcing countries. That's why we will focus on Vietnam
Your choice, of course, will depend on a number of other factors as well, like financial implications, project requirements, etc. Many developers work either on a freelance basis or for an outsourcing agency, all varying in skills, competency and rates. There are going to take a look at the basic criteria that show the general scope of strong and weak points related to each country to help you make your initial choice one of the best destinations to outsource software development
✓  Main criteria for an outsourced team assembling:
Technical education level of the resources
Software developers ranking
Location and time zone differences
English language skills
Project complexity-related experience / product development competencies
Resources availability/tech competency diversity
In Vietnam, though offering a vast educational opportunities, a prominent part of the IT education is focused on extracurricular junior and advanced training courses. Some companies offer free education with further employment opportunities. In total, more and more IT specialists graduate from the universities and private schools every year
Vietnam software and IT companies follow the global trends and tend to focus on science-based technology advancements exhibiting a lot of interest in Big Data & AI, mobile development, blockchain and cryptocurrency projects. One more peculiarity of the destination is the prevailing number of Senior developers over Middle and Junior software specialists. The expertise level of the specialists allow outsourcing companies to contribute to the success of the projects for leading fintech companies. Vietnam is also considered one of the best countries to outsource web development. Front-end skills along with Java, PHP programming are well-established areas with numerous successful web products
BEST OFFSHORE SOFTWARE DEVELOPMENT OUTSOURCING COMPANY IN VIETNAM
Currently in Vietnam there are thousands of software companies opened, but to choose a suitable and reputable partner is not easy. Therefore, we introduce our company - Aegona Ltd as the leading Offshore Software Development Outsourcing in Vietnam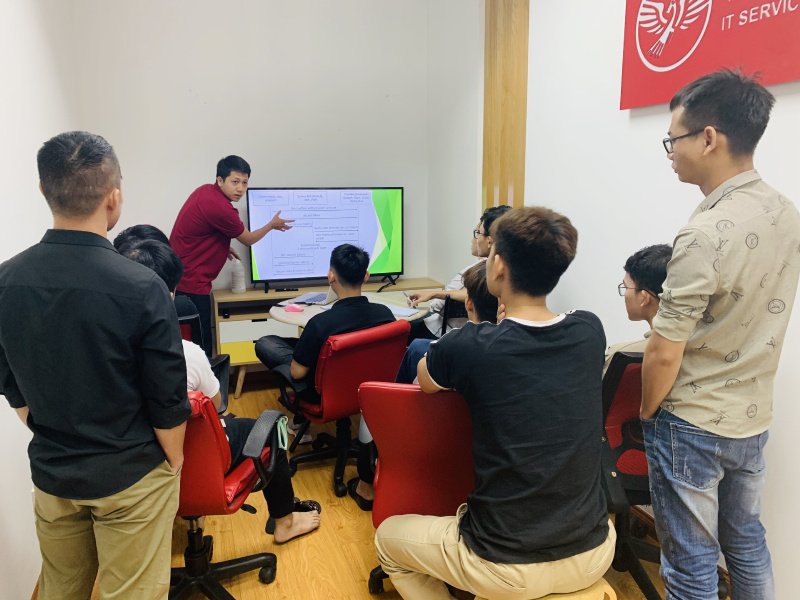 Aegona is an IT service company based in Ho Chi Minh city, VietNam. At Aegona we provide Software Development, Software Testing, Automation Testing and Software Maintenance services with the power of more than 50 software engineers
Our mission is to deliver the best and most cost-effective software development offshoring and outsourcing solutions to customers in areas such as e-finance, ebusiness, logistic, transportation, healthcare, media, education, and other industries for North America, Japan, Singapore, United Kingdom, Malaysia, Australia and VietNam...
Aegona provide full-scale agile development:
Microsoft Technology: Asp.Net, Asp.net core, SharePoint, Microsoft Dynamic CRM,...
Web Development: Html5/css3, JQuery, AngularJS, Angular2/4, Node.js, ReactJS, VueJS,...
Mobile Development: Native Application (iOS, Android, Windows), Hybrid Application (ReactNative, Xamarin)...
Cloud-Based Development: Azure Cloud, Amazone Cloud AWS, Google Cloud,...
CMS, eCommerce and more: WordPress, Drupal, Laravel, UmbracoCMS, .Net OrchardCMS, Magento, nopCommerce, Blockchain, Ethrereum, Hyperledger...
SPECIAL: COST-EFFICIENCY
Building and sustaining an in-house team is expensive. In the long run, the costs of hiring talent, onboarding employers, investing in talent management software, paying office rent and electricity bills are considerably higher than that of working with an outsourcing React.js development company on a project basis.
Outsourcing React development in Vietnam is another efficient way to reduce development costs. A junior React.js developer based in Vietnam earns between $12 and $18/hour, so the project development costs are quite competitive compared to Southeast Asia. On average, Vietnam developers 'hourly rates are twice as low as those of their counterparts
Read more: BEST JAVA OUTSOURCING COMPANY VIETNAM | SOFTWARE, WEB, APP DEVELOPMENT SERVICES
We hope you can find the best partner for your business. Take a look at our portfolio to see the full range of projects our professionals have tackled. To discuss your idea — leave us a message via:
 +84 28 71092939    |   Hotline: +84 933 848989
Fanpage: Aegona Ltd
 Floor 4th QTSC Building 9, Quang Trung Software City, District 12, Ho Chi Minh City, Viet Nam

connect with us
THERE'RE SEVERAL WAYS TO CONNECT WITH US