Web Development Service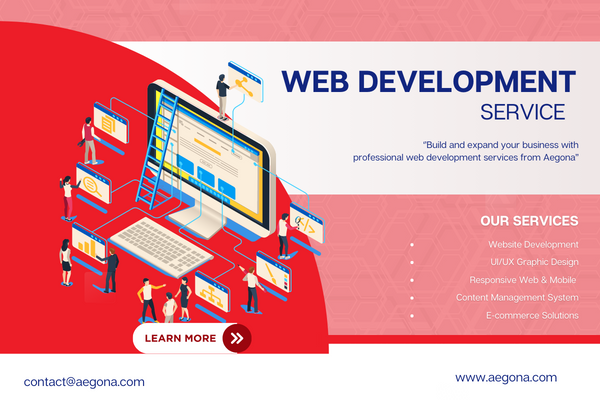 In today's digital age, a quality website is not just your online presence but also one of the quickest ways to connect with potential customers. Hence, choosing a professional and reliable web development partner plays a crucial role. With over 5 years of experience and a professional team with extensive experience in providing web development services to partners in the Asia-Pacific region, Aegona is the top choice for your business.
Discover how Aegona creates custom websites, optimizes for SEO standards, and delivers exceptional user experiences for your customers now.
What makes the difference?
In the current market, there are numerous options for business web development companies to choose from. However, at Aegona, we assure you that we possess the following key factors to ensure your business appears on the search tools that your customers are using. Beyond optimizing ideas and brand features to create a fantastic experience, and effectively enhance online business, Aegona's web development service also aims to add value and contribute to your business's efficiency.
1. Outstanding Customizability in Web Development Services
As a company providing web development services right from its early establishment, Aegona understands that every business, when building its website, has unique needs and desires to possess its own distinct style.
That's why Aegona's web development service always focuses on creating custom solutions that reflect the exact values and messages your business wants to convey to customers. There are no limits to design or content creation. We constantly innovate based on behavioral analysis and user insights in each field based on the sharing of the business. These analytics help Aegona's team find ways to help you attract and retain customers.
2. Peak SEO Optimization
A good website ranks high on search results. This helps your business compete with current rivals in the market. Imagine potential customers searching for products or services you provide, but your website is ranked lower than your competitors. If they are satisfied with your competitor's website, you instantly lose a potential business opportunity.
Aegona's web developers, with over 5 years of experience in SEO standards for both domestic and international clients, ensure your website is equipped with the technical elements to boost its ranking. By optimizing page structure, improving page loading speed, and other technical optimizations, we maximize all factors to ensure your website remains visible to your target audience.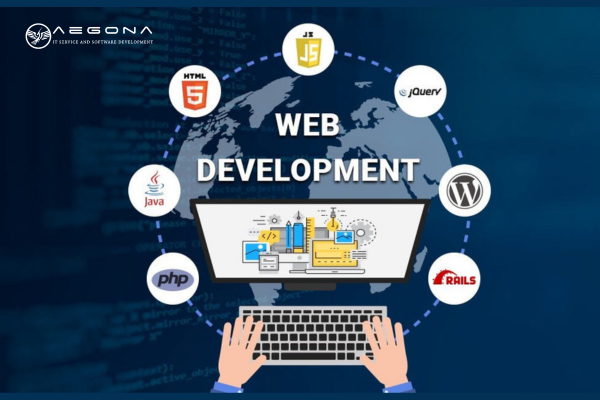 3. Web Development Services Deliver Superior User Experiences (UI/UX Graphic Design)
To achieve effective customer engagement, it doesn't stop at search tools; it must also manifest in the customer's experience when accessing the website through UI/UX design:
UI is User Interface

UX is User Experience
We always prioritize our customers and create websites with user-friendly interfaces that are also compatible with mobile applications. These websites are easy to navigate and optimize genuine high-quality content. Every customer deserves attention and care from their initial experience and consistently thereafter, as they can access your website through mobile devices, desktop computers, or personal laptops. Our goal is to provide your customers with an enjoyable and convenient experience whenever they visit your website.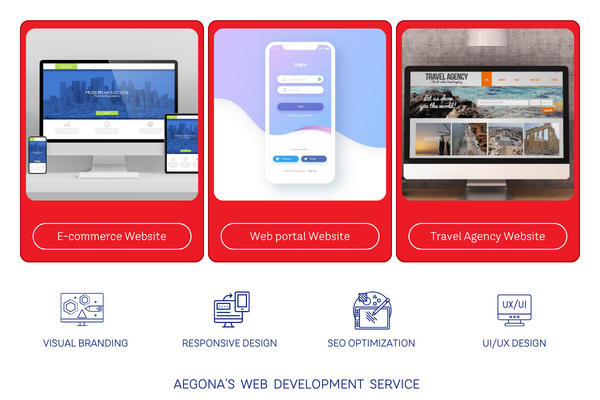 4. Web developers - An Elite Team of Experts
You worry and believe that in an IT and software development company, there might be dry and lacking creative personnel. However, not only confined to the lines of code (technology), the team of web developers at Aegona is a diverse group of technical experts with various capabilities:
Beautiful and creative design.

Development of numerous outstanding features.

Up to optimizing websites.

Follow requirements from client and user insight.

 
We possess all the necessary expertise to construct a flawless website for you. With dedication, profound knowledge, and experience collaborating with numerous international partners, primarily in the Asia-Pacific region, we commit to elevating your marketing campaign and brand to a new level.
Embark on a Digital Journey with AEGONA.
Aegona has many years of experience in developing diverse types of websites for customers such as:
E-commerce website

Business Website

Entertainment Website

Brochure website

Media website

Website Brochure

Non-profit website

Education Website

Infopreneur Website

Web Portal website

Wiki/Community forum websites
Our web development service goes beyond creating visually appealing websites and product content; it also can
   - Integrate features and utilities such as Booking, Order, thanh toán, data storage, and user management.
   - Social media integration, Support Chat, Search, Contact,... contribute to building a successful digital journey for your business.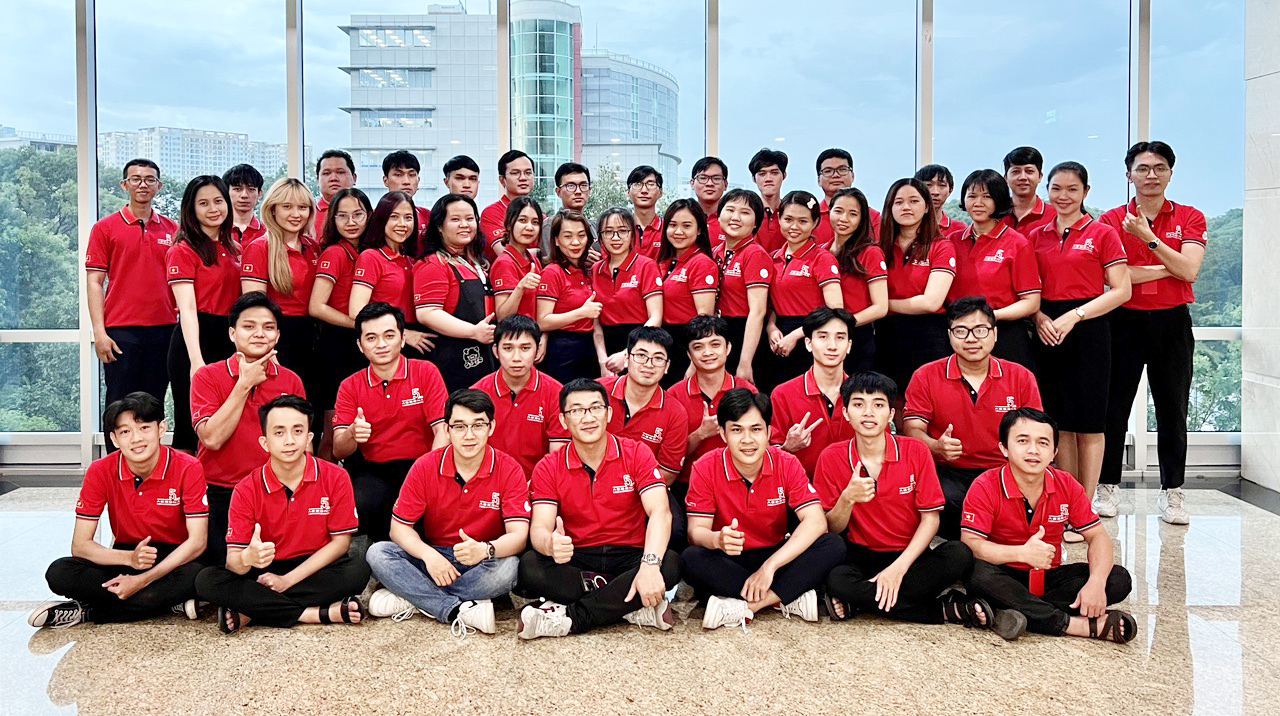 We believe that each website serves as a showroom displaying products, services, capabilities, and your company's team. Moreover, it's an opportunity to help your business showcase its identity and unique imprint in the minds of your customers.
Our Clients
With years of experience providing web development services to both domestic and international clients, particularly in countries such as Japan, Australia, Malaysia, Singapore,... Aegona takes pride in consistently achieving customer satisfaction through each project we undertake.
Our international clients are content with our work processes (Agile Scrum) that ensure product quality and the criteria they set.
To earn such trust and satisfaction from our clients, our team consistently works diligently, wholeheartedly, and tirelessly, striving to provide solutions in software development to clients from around the world who seek us out at Aegona.
Additionally, Aegona provides policies like warranties and free maintenance within 6 months to 1 year, based on specific service contracts and requirements. We are always responsive, promptly addressing any arising issues to support our client.
Get in touch with Aegona now to explore more about our web development services and embark on a digital journey toward success for your business!
- Email: [email protected]
- Hotline: (+84) 914 518 869 (WhatsApp)
--------------------


connect with us
THERE'RE SEVERAL WAYS TO CONNECT WITH US