The Best .Net Core Development Company In Vietnam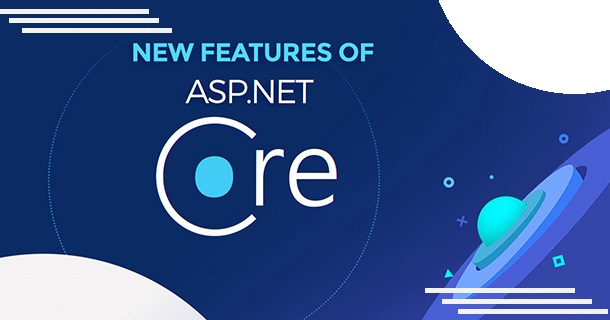 You're looking for experienced asp.net developers in vietnam? you're looking for experienced the best .net core development company in viet nam? Working with .net core and .net mvc from day one, aegona is definitely a reliable partner for any complex web application development project.
.NET CORE INTRODUCE
ASP.NET Core is a .Net framework which is open-source and also a cross-platform application developed by Microsoft to help programmers create web applications and other web services. All applications developed by ASP.NET Core are all on internet connections. It is a new framework, and you can use .NET Core on Linux, Mac OS, and windows. Microsoft advises that in the case of high-scalable web applications you can use .NET Core. It also brings together the former separate ASP.NET MVC and ASP.NET Web API into one.
Characteristics of ASP.NET Core is a new design of an ASP.NET, and the platform is neutral. It provides one way of creating Web UI, and Web APIs.ASP.NET Core has made it easy to combine various client-side frameworks. The previous separate Web API and MVC are now unified. There are specific applications that.Net Core doesn't support such as WPF, Win Forms, and SignalR.
One of the best scenario where.Net Core can be applied on Multiple Platforms When your app requires to run on cross-platforms say Linux, Windows, and Mac OS.
This platform has an amazing way that includes patterns of creating websites that allow clean separation that makes you control markup for significant development. The ASP.NET MVC enables quick TDD-compatible development for building user-friendly applications that are up to date. It is light-weight and also open-sourced. It is also a framework that has an easily testable presentation. Elements of ASP.NET Core include Razor Pages and Razor markup.
It provides a quality syntax for Razor Pages and MVC views. It has tag helpers that allow server-side code to create and render HTML in Razor files Binding Model that maps data from HTTP requests automatically. Validation model that performs client-server side validation automatically.
This is a new element of ASP.NET Core MVC which has made coding that is page focused be easier and more effective
.NET CORE SPECIAL:
Create web apps and services and also mobile back-ends
You can use your best development tools on many different operating systems
Deploying in the cloud is possible
Run on .NET Core or .NET Framework
ASP.NET Core incorporates easily with most known client-side frameworks that include Bootstrap React and the Angular.
WHY MANY DEVELOPERS TRUST ASP.NET CORE?
It allows a combination of modern, client-side frameworks and development workflows that make it easier to deal with clients.
It provides a standard method for building web UI and web APIs. Every developer hopes for a system that is ready on cloud and its configuration aligned environmentally when creating web applications.
The ASP.NET Core has the capability of an injection dependency that is inbuilt. One of the exciting benefits is that its HTTP request pipeline has a lightweight and the performance is high.
The ability to host on a variety of platforms or host itself in your process. It has a Side-by-Side application version style when focusing .NET Core.
The ASP.NET Core has a tooling which has in a significant way simplified web development. The ability to build and run on Windows, macOS, and Linux is a massive stride in web development for every programmer or developer.
ASP.NET Core has many benefits including it being that its source is open and it focused on community.
.NET Core appears to be the future, and if you want to diversify in creating web apps that operate on different platforms such as Linux windows and MaOS, then this is the best framework.
Another critical aspect is that ASP.NET Core can run on more versions of .NET Core on one machine. This means you can have two websites on the same computer running on different versions.
With the large pool of top senior ASP.NET developers in Vietnam, we can finish the most complex .NET projects on time and budget.
Contact with us via:
 +84 28 71092939    |   Hotline: +84 933848989
 Floor 4th QTSC Building 9, Quang Trung Software City, District 12, Ho Chi Minh City, Viet Nam

connect with us
THERE'RE SEVERAL WAYS TO CONNECT WITH US